When We Meet
Tuesday 6:30pm
cn
Central Sanctuary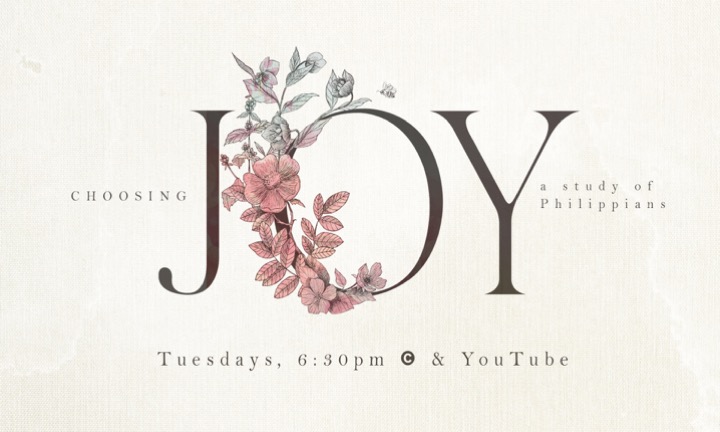 About Leslie & Ellie
Mother-daughter duo Leslie Martin and Ellie Cunningham are the directors of CalvaryPHX Women's Ministry. Leslie's years of Bible teaching and ministry experience have rooted Women's Ministry in grace and truth for over 4 decades. Ellie is a known for her passionate teaching of the Word of God through her practical and down-to-earth style. Together they desire to create a place where women feel safe, connected and supported as they grow in knowledge, truth and community.
Upcoming Events & Weekly Discussion Questions
Women's Bible Study
Choosing Joy - A Study of Philippians
"Have you ever had that one friend who no matter what was happening in their life always seems to be filled with joy? We all react to this differently; some of us want to know what the secret to their joy is, some of us think that they must be faking it or that their life must not actually be hard because they are happy. Maybe it annoys you or rubs you the wrong way. It seems like such an anomaly; maybe they found a secret self-care tip or have an unusual ability to shove aside hardship. But what if I told you that joy is accessible to all of us at any time despite the circumstances of our lives?
This semester in Women's Bible Study we will be going through the book of Philippians together and let me tell you, there is no other book in the entire Bible that will help us find joy in the middle of chaos like the book of Philippians! In this letter the apostle Paul is overflowing with joy and thanksgiving all while he is in prison living in the worst of conditions. He writes of the secret to being content no matter what we are going through and challenges Christians to remain unified in the face of hardships. Through this study you will find that no matter what happens in your life it is possible for you not only to survive, but also thrive by Choosing Joy! We can't wait to see you at Bible Study!"
There are three ways to connect with Women's Bible Study this Fall:
In Person - Tuesday Evenings at the Central Campus, 6:30 PM
Live Stream - YouTube & Online
Online Zoom Small Groups
Please note: This semester due to COVID-19 we will be offering limited childcare for 0-5yrs. We look forward to offering more childcare and homeschool classes in the Spring!
Choosing Joy - Weekly Discussion Questions
(Downloadable and fillable PDF uploaded weekly)
Online Zoom Small Groups
Zoom small groups are offered three different times throughout the week, so you can pick which one works best for your schedule. Click here to register.